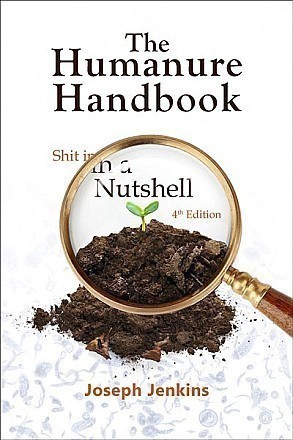 Jim Phillips recommended it. He teaches people how to prepare for a time when our grid goes down and the city sanitation system is gone. https://www.jimsway.com/ https://www.youtube.com/user/SafeHarborAlliance/videos

I found this book in the library but the info is so valuable I bought the digital copy, and may get the hardcopy when funds allow. GREAT book!

This book shares solid information: although does not include any "how-to" steps to take and actually create Humanure. Great telling of history. I am looking forward to the publishing of "How to Convert Human Waste..."

We are confused at this review because we feel there is a lot of "how-to" in this book. It is a book solely about how to convert humanure.

Thanks for writing such a great book! I'm a family doctor up in northern Wisconsin, and have started humanure composting. It is really amazing, and I would not have felt confident in doing it without your really comprehensive and informative book. It really is a transformational book, I tell everyone I know that they should read it!

When our septic system became flooded more than 10 years ago, our family of 8 went 48 hours without being able to flush. It was an experience that inspired me to find other alternatives to that little lever. I found Joseph Jenkins and The Humanure Handbook online. The next rainy season when the septic went out, I was almost ready. By the following year, what was potentially an emotionally scarring experience, was an absolute breeze. I believe that composting our humanure, could reverse so many problems and help Mother Nature start to heal the significant damage we've done and are still doing to this earth. As I'm currently preparing a university essay on humanure composting, I've noticed and realized that most of the scientific papers out there reference Joseph Jenkins' work. I'm super grateful for the depth, courage, and authenticity of his publications and his efforts to help humanity change. It has forever changed me.

The humanure handbook is a good educational read but I could have done without the global warming propaganda book they sent along with it.